Key Team Members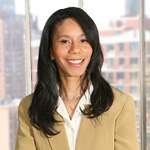 Jackie Bazan-Ross
President / CEO
Since founding BazanPR in 1994, Jackie Bazan-Ross has devoted her energies to increasing the industry's awareness of the underserved African-American market. She brings more than 17 years of PR and marketing experience to clients in film, television, publishing and corporate public relations. Her expertise as well as her keen insights, contacts, and collaborative approach with clients have earned her a reputation as a respected leader in the entertainment industry.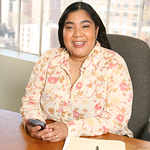 Evelyn Santana
Senior Vice President, Operations
Evelyn Santana has been a key figure in the growth and success of BazanPR since the company's inception. In addition to managing day-to-day business affairs for the firm, Evelyn oversees national and regional publicity campaigns for film and television events. She has drawn on her extensive entertainment PR experience to spearhead high-profile campaigns for films including Inside Man, Ray, Scary Movie I, II and III, Tupac Resurrection, 4 Little Girls, Spy Kids I and II and The Others.
Our Professional Services